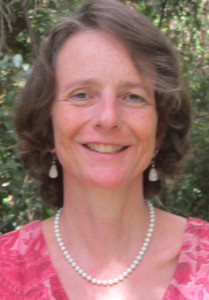 Dr. Bethany Bechtel is a Licensed Acupuncture Physician, a Diplomate of Oriental Medicine as certified by the National Certification Commission for Acupuncture and Oriental Medicine (NCCAOM) and a 2002 graduate of Dragon Rises College of Oriental Medicine in Gainesville, Florida. To her practice Bethany brings a lifetime interest in integrative medicine and health care, a strong background in biomedical science research, and a continuing study of oriental medicine.
Dr. Bechtel holds undergraduate degrees in Molecular Biology and French Literature from Bryn Mawr College. She earned her doctoral degree in Biophysics from the University of Pennsylvania (Class of 1990) and has worked in scientific research at the Wistar Institute at the University of Pennsylvania and in the Chemistry Department at the University of Florida, as well as research collaborations at the McKnight Brain Institute, University of Florida. Bethany Bechtel has been the recipient of two Fulbright Awards for advanced research at the Indian Institute of Science (IISc) in Bangalore, India. She maintains a longstanding research collaboration with the sVYASA Yoga University in Bangalore, India and their network of yoga researchers in India and the United States.
In addition to her training as an acupuncturist, Bethany offers her patients her experience in yoga therapy and pranic healing. Weekly yoga classes provide an opportunity for patients to learn therapeutic yoga techniques to augment their acupuncture treatments. Bethany has been practicing tai chi since 1997.
On Parle Français | Se Habla Español | para información en español
Call to book your appointment today.
352-222-3816
I look forward to working with you to restore your health to balance.