ACUPUNCTURE FOR SPECIFIC HEALTH CONDITIONS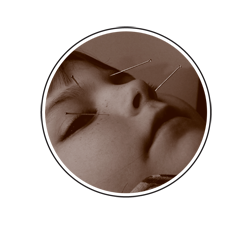 Harmony Point Acupuncture in Gainesville, Florida.
Acupuncture is a component of the 4,000 year old tradition of Chinese medicine known as TCM (Traditional Chinese Medicine) which provides a complete system of medical diagnosis and treatment for everyone: young or old; men, women, and children. The diagnostic system of Chinese medicine contributes to an integrative medical system in conjunction with acupuncture, herbal medicine, dietary advice and integrative treatments to address any condition. Acupuncture is a holistic treatment modality in that it treats the underlying conditions that contribute to a variety of exhibiting symptoms. Acupuncture also serves as a preventative system to help you maintain optimal health.
In addition we provide therapies that are effective for specific women's and men's health concerns.  We specialize in fertility treatments for those facing infertility issues.  We work closely with the Shands UFHealth Fertiility Clinic at Springhill in Gainesville, Florida, and other assisted fertility clinics in North Central Florida and South Georgia to provide specific acupuncture protocols as support for IUI and IVF treatments.
Please check our RESEARCH page for links to resources, recent research, and articles on acupuncture treatment for specific health conditions.
Common Conditions

Some of the more common conditions that we treat in our practice are:

Joint Pain | Arthritis | Shoulder Pain | Knee and Ankle Pain
Wrist and Arm Pain | Carpal Tunnel | Radial Tunnel
Insomnia | Sleap Apnea | Headaches and Migraines | Anxiety and Depression
Chronic Pain
Chronic Fatigue Syndrome (CFS) | Systemic-Exertion-Intolerance Disease (SEID) | Myalgic Encephalmyelitis (ME)
Respiratory Allergies
Hypertension
Digestive Disorders | Nausea | Loss of Appetite
Pre- and Post-Surgery Treatments

Women's Health

Men's Health

Resource Links

Treatment modalities

Integrative holistic treatment of Muscular-skeletal Issues
Integrative holistic treatment of Back Pain 
Integrative holistic treatment of Neck Pain
Integrative holistic treatment of Joint Pain
Integrative holistic treatment of Arthritis
Integrative holistic treatment of  Shoulder Pain
Integrative holistic treatment of Knee and Ankle Pain
Integrative holistic treatment of Insomnia
Integrative holistic treatment of Headaches and Migraines
Integrative holistic treatment of Anxiety and Depression
Integrative holistic treatment for Fibromyalgia
Integrative holistic treatment of Respiratory Allergies
Integrative holistic treatment of Digestive Disorders
Integrative holistic treatment of Pre- and Post-Surgery Treatments