Acupuncture and Chinese Herbal Medicine for Pregnancy, Labor, Birth and Postpartum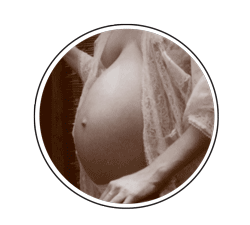 At Harmony Point Acupuncture in Gainesville, Florida, we offer all of the benefits of Traditional Chinese Medicine (TCM) as a comprehensive part of your pregnancy, labor, birth and postpartum care. Regular prenatal and postnatal care offers a great many benefits, including reduced back pain, relief from swollen joints and alleviation or avoidance of many more serious prenatal conditions. Acupuncture can ready your body for an easier birth experience for both mom and baby. The postpartum period can be especially challenging for many women. Proper preparation in advance and regular treatments in the postnatal period can help tonify blood and avoid weeks and months of postpartum depression.
If you are not yet pregnant regular acupuncture and herbal treatments can be an excellent way to increase fertility and prepare the body for a healthy pregnancy.
We work closely with your other medical practitioners and welcome consultation with your midwife or doctor in developing a treatment plan or addressing specific conditions.
This is a reminder that many insurance policies cover acupuncture treatments. As Acupuncture Physicians we are primary care providers under Florida law. This means you do not need any other referral in order to make an appointment with us.
Congratulations on your Pregnancy!
Bringing a new life into the world is an amazing process. Pregnancy and Childbirth are very special times in a woman's life and require tremendous energy from the body. You will be working hard and it is a more important time than ever to take good care of yourself.
Chinese acupuncture and herbal therapy can be tremendously helpful at this time. Acupuncture can provide relief from many discomforts of pregnancy. Acupuncture, combined with herbal therapy, can help replenish vital qi (energy) and blood that gets consumed to support the growing baby.
The following conditions may occur during pregnancy and can be treated successfully with Chinese medicine.
• threatened miscarriage
• nausea
• heartburn
• low back pain and sciatica
• carpal tunnel syndrome
• anemia
• insomnia
• stress and anxiety
• susceptibility to urinary tract infections
• turning breech babies
• bringing on labor contractions
• improving efficacy of contractions
• pelvic pain (Ee et al, AmJObstet Gynecol 2008 mar; 198[3]:254-9).
Labor Induction
Acupuncture is extremely effective as method of labor induction, helping your body to naturally bring on the process of normal birth. If you are at term, or overdue, a series of between one and three acupuncture sessions will usually bring on contractions and get the normal birth process underway without the need for pharmaceuticals or other procedures.
Birth
Acupuncture treatments during pregnancy can be a key component of your preparation for the birth.  In addition to keeping your body in good physical help, acupuncture can reduce labor discomfort, especially back pain and pelvic pain. We can also provide you with special yoga therapies to prepare you for labor and birth.
Postpartum
Even if have not received acupuncture treatments during your pregnancy, we strongly advise you to seek treatment following the birth of your baby.  Acupuncture and herbal treatments in this period of time can greatly reduce the chances of postpartum depression, increase your energy levels and have positive impacts on your health for years afterwards.
The period after a baby is born can be a very challenging time. It is vital for a woman to replenish the energy she has used during her pregnancy and continues to use for breastfeeding. Chinese medicine can be an invaluable support. According to Chinese medical theory, most postpartum conditions are related to deficiency of qi and blood and treatment will focus on nourishing these factors as well as supporting the woman in getting sufficient rest and healthy meals.
Herbs and acupuncture can treat the following postpartum-related conditions.
• depression
• insufficient lactation
• mastitis
• stress incontinence
• fatigue
• anemia